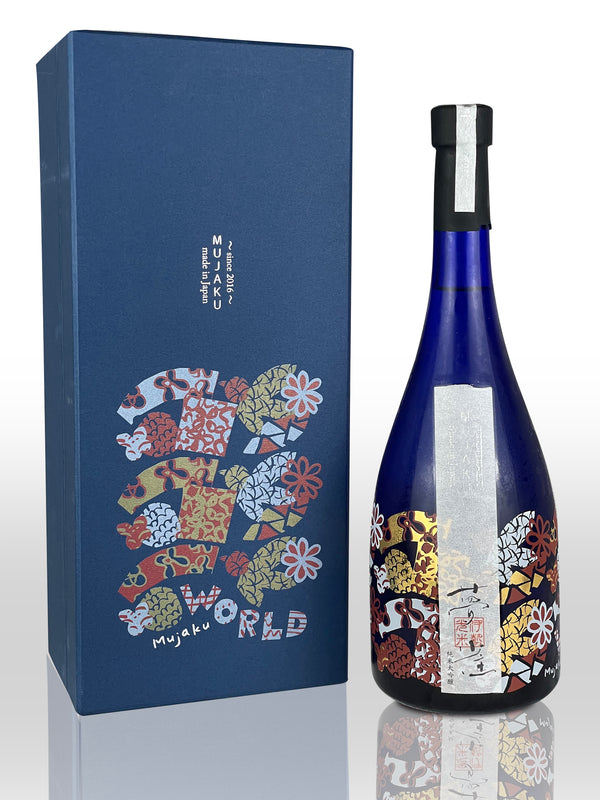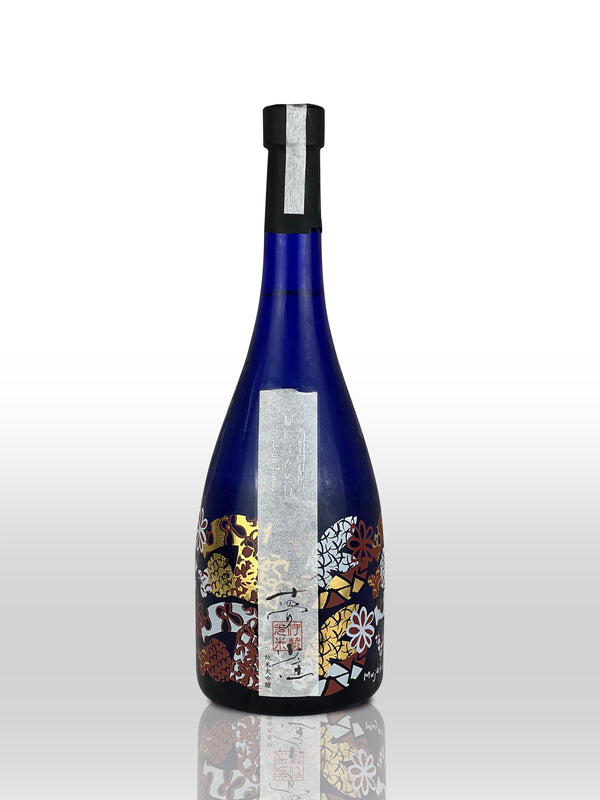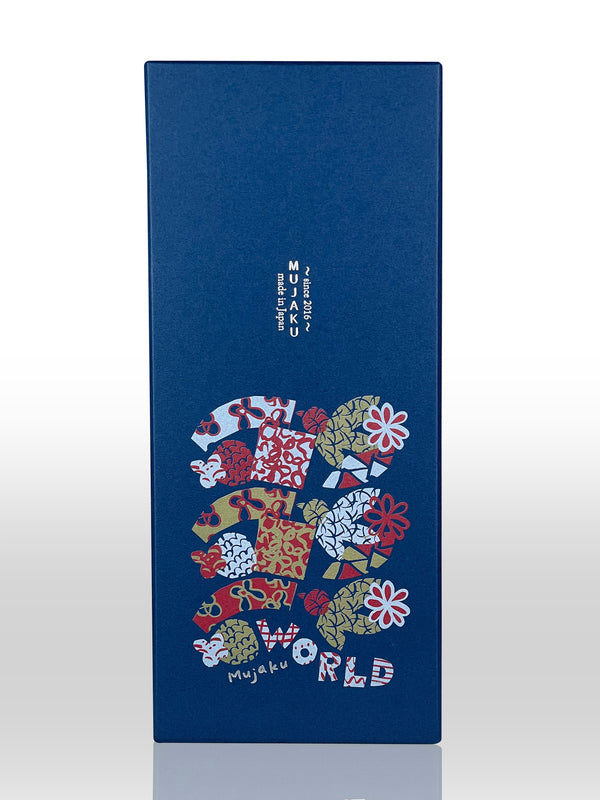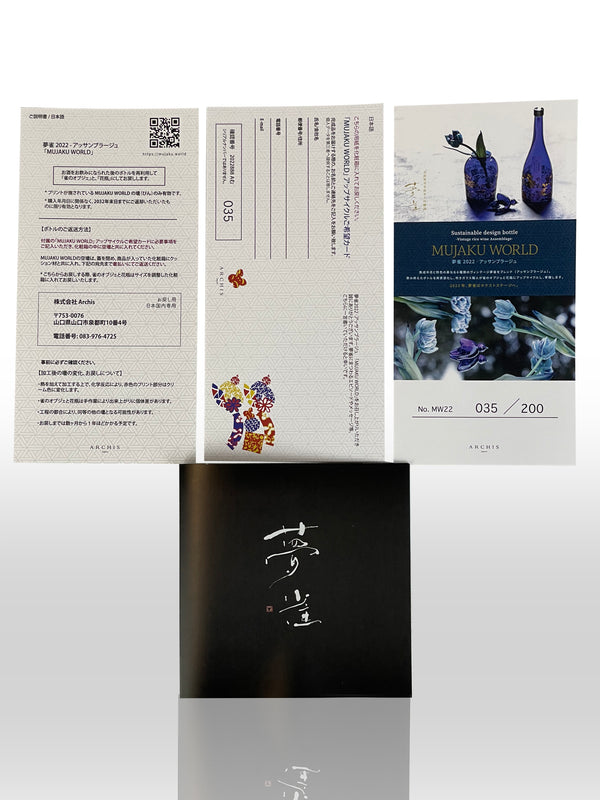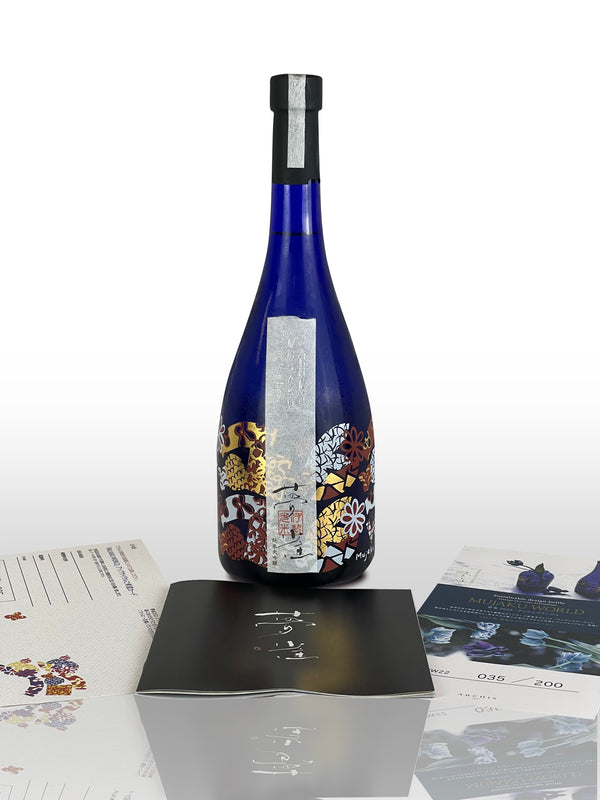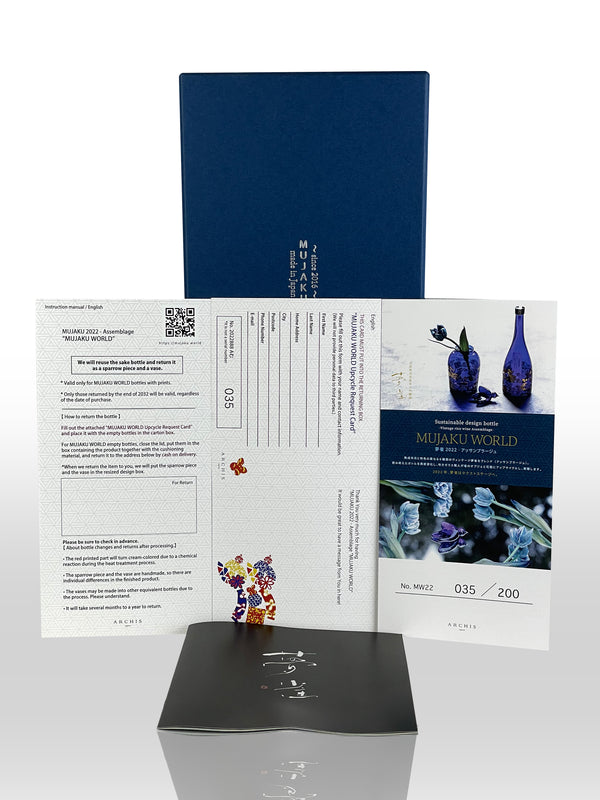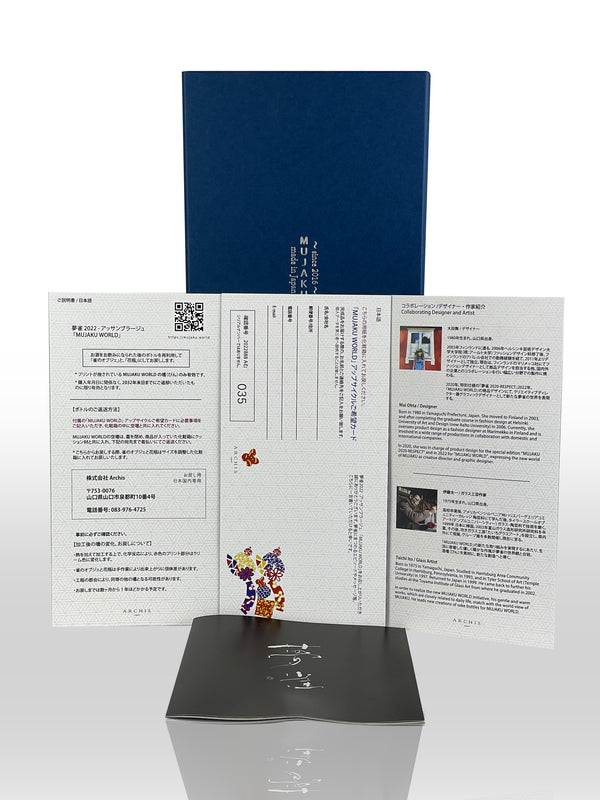 MUJAKU WORLD 2022 Assemblage Daiginjo 720ml【夢雀 花と鳥 大吟醸】
夢雀 花と鳥 2022「大吟醸」
Mujaku 2022 - Creation of "MUJAKU WORLD" Assemblage
◆Director's Recommendation
This is an extremely rare Sake master piece. Already matured for 8 years, a blend and traditional and innovative brewing method allows this sake to last upwards of 20 years. The artistic bottle can be reshaped into a vase. This particular one is No. 35 out of 200 for the year 2022.

The only bottle available in Australia.

夢雀 花と鳥 2022「大吟醸」
| | |
| --- | --- |
| 使用米 | 18% Polished 山口县イセヒカリ Miracle Rice |
| 使用酵母 | |
| 日本酒度 | |
| 酸度 | |
| アルコール度 | 15度 |
| 容量 | 720ml |
◆Story behind the creation of Isehikari
During two major typhoons that struck the Ise Jingu Shrine* rice fields for the deities, only two stalks of "miracle rice" were discovered that stood up without being toppled. This rice, which had grown with the start of the Heisei era, was sent from Ise City, Mie Prefecture to Yamaguchi City, Yamaguchi Prefecture for research.

As a result of the research in Yamaguchi, it was found that this rice was a "miracle rice" that seemed to have the power of the gods, since it grew better than existing rice varieties and showed resistance to pests.

As a result of hearing about its superior qualities such as fall resistance, disease resistance, yield ability and taste, Itsuo Sakai, the chief priest of Ise Jingu Shrine, named the rice "Isehikari" to commemorate the 2000th anniversary of the dedication of the Imperial Shrine in January 1996.
イセヒカリの誕生秘話

平成元年(1989年)、伊勢神宮※の神田を襲った2度の大型台風の中で、2株だけ倒れずに立ち上がってきた"奇跡のお米"が発見されました。平成とともに生まれたこのお米は、縁があり三重県伊勢市から山口県山口市に送られ調査が始まりました。
山口での調査の結果、このお米は、既存品種の稲と比べ発育もよく、害虫への抵抗性も観察できるなど、まさに神の力が宿ったかのような"奇跡の米"であることがわかりました。
耐倒伏性、耐病性、収量性、食味値など優れた特長が数多くみられることを、伊勢に伝えた結果、1996年1月、伊勢神宮の酒井逸雄宮司は、皇大神宮鎮座2000年を記念して、この米を「イセヒカリ」と命名しました。