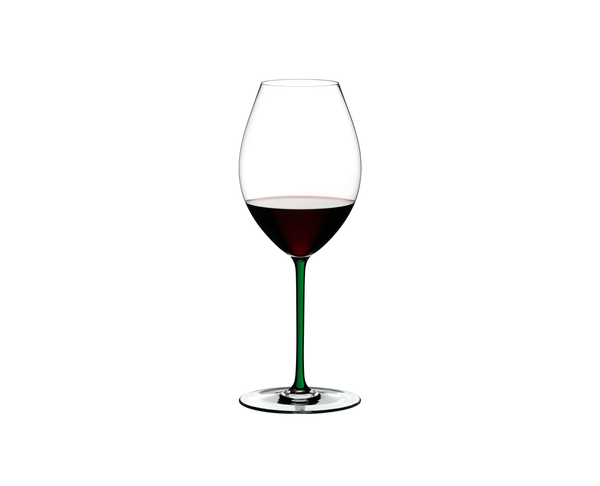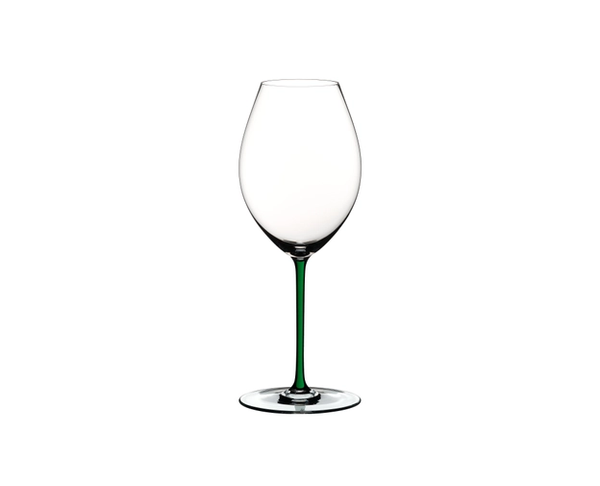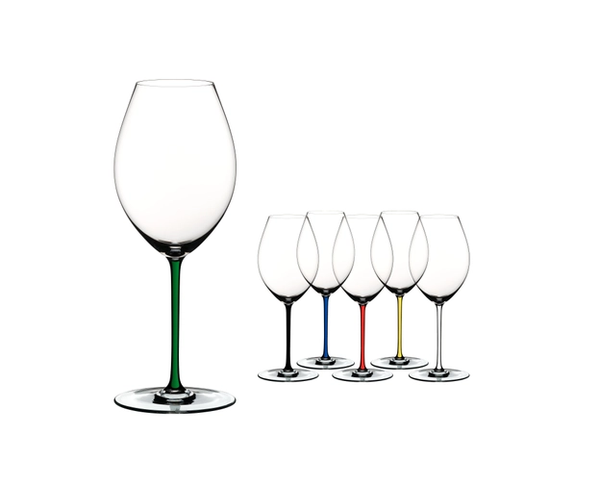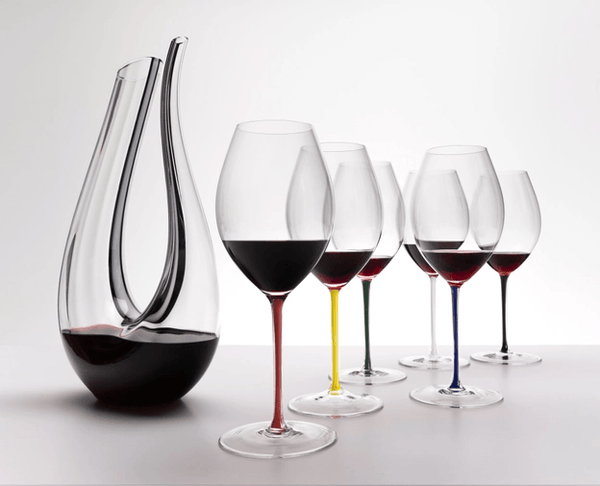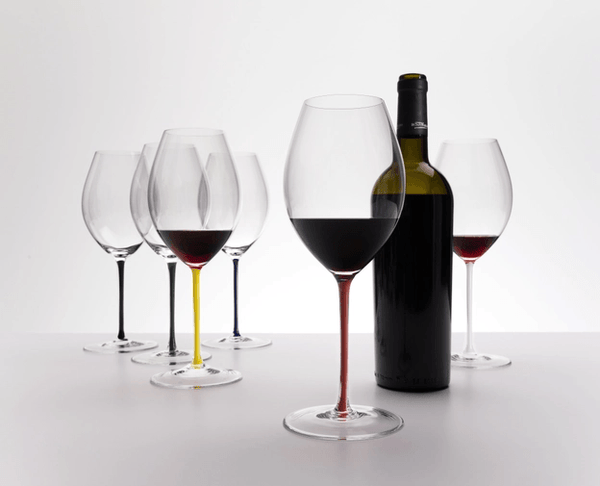 Product Details
The Old World Syrah glass is perfect for balancing the fruit pepper and spice aromas, and gripping tannins often found in medium-bodied red wines.

Its accentuated egg-shaped bowl brings forward the soft fruit, earthy characteristics, and highlights a long savoury finish. This glass is produced with a green crystal stem for added impact.

This pack contains a single glass.
Finished by hand and dishwasher safe.
Perfect For These Grapes
Graciano, Zweigelt, Cinsault, Bobal, Sangiovese, Teroldego, Valpolicella, St. Laurent, Côtes du Ventoux, Tinto Reserva, Barbera, Priorato, Norton, St. Joseph (red), Touriga Nacional, Gran Reserva, Crianza, Syrah Old World, Côtes du Roussillon, Vino Nobile di Montepulciano, Côtes du Rhône Rouge, Cannonau, Mencia, Pinotage, Saperavi, Lagrein, Cornas, Mourvèdre, Hermitage (Rouge), Refosco, Cahors, Carignan, Montsant, Petite Sirah, Grenache/Granacha, Tempranillo, Madiran, Alma Valley, Côte Rôtie, Tinta de Toro, Amarone, Bonarda, Blaufränkisch, Crozes Hermitage, Rioja, Ribera del Duero, Aglianico, Châteauneuf-du-Pape (rouge)
SPECS
Glass Care
Caring for your RIEDEL Crystal
RIEDEL glasses are dishwasher safe. RIEDEL exclusively recommends MIELE
To avoid stains: use soft water (low mineral content)
To avoid scratches: Avoid glass contact with other glass or metal
To remove stains: use white vinegar
If available use a stemware rack
If washing by hand
Wash the glass under warm water (use detergent and rinse the glass carefully)
Glass polishing: Use two polishing cloths, never hold the glass by the base to polish the bowl
Stem snap: Occurs through mishandling = torque or bend pressure at the stem
Storage: Avoid glass storage in kitchen cabinets which have strong aromas that translates into glass
Microfiber Polishing Cloth
Wash at boiling temperature (to kill bacteria) with odorless soap
Should be machine washed at min. 170° F/75° C
Never use fabric softener when rinsing your microfiber polishing cloth (avoids grease film on surface)
Ideal For
Romantic Dinner
Birthday Gifts
Wedding
Family night