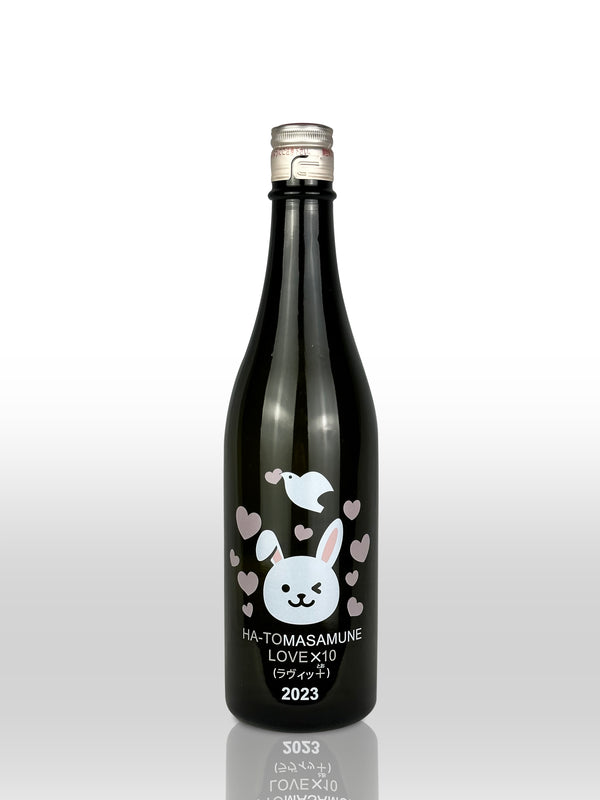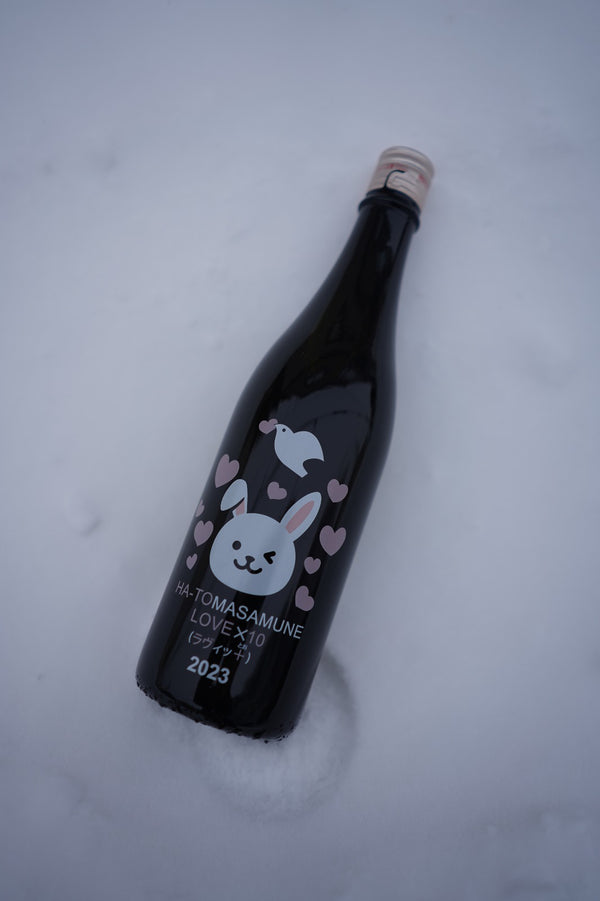 鳩正宗 2023 卯干支ボトル 生酒 纯米吟酿 季節限定 数量限定
◆Director's Recommendation
The label has a Japanese Dad joke on it: LOVEx10 sounds similar as Rabbit. 

This is quite niche brand, a very cute seasonal rabbit release, not to be repeated! A very lively refreshing namashu 生酒. It has very similar aroma compared to Juyondais, the smell of a good rice. A bargain for the taste.

Reaching 50% polishing rate, but classified only as Ginjo, showing the depth of the brewery.
鳩正宗 2023 卯干支ボトル 季節限定 数量限定
| | |
| --- | --- |
| 使用米 | 華想い50% (青森県) |
| 使用酵母 | |
| 日本酒度 | |
| 酸度 | |
| アルコール度 | 16度 |
| 容量 | 720ml |
◆地酒は地方食文化の「結晶」である
先代の蔵元には「近い将来、地元の水と米、地元出身の杜氏で、正真正銘の地酒を造りたい」との熱い想いがあった。
その熱い想いは蔵人へと受け継がれ、酒蔵に生き続けています。
鳩正宗では、多彩な酒造好適米を使用し、国立公園十和田湖・八甲田山の恵まれた自然、風土、環境でバラエティー豊かな個性溢れる酒造りに取り組んでいます。
原料米に青森県産酒造好適米「華想い」を100%使用し、奥入瀬川の伏流水で仕込み、長期低温発酵させた商品です。気品ある香りとしっかりとした旨みがバランスよく調和し、全体としてさわやかでコクのある味わいをお楽しみください。