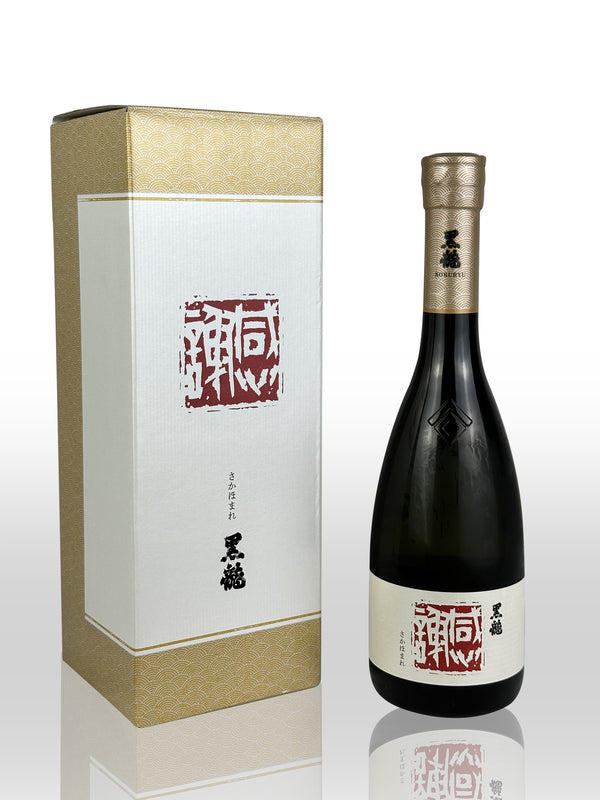 黒龍 Kokuryu 純米大吟醸 感謝 720ml【限量禮盒裝】
◆Director's Recommendation
Kokuryu has more than 200 years of history, founded by 
石田屋二左衛門 in 1804. Its sake stands out first in its packages and bottle design. One of the best presentation if not the best in all mass produced Sakes that I know.
A lot of its lower end products can be found at many places, but they are normally not stored well and doesn't do justice to its taste.
It is a top Sake if preserved well. 
黒龍 感謝 純米大吟醸
| | |
| --- | --- |
| 使用米 | 福井県産さかほまれ40%精米 |
| 使用酵母 | |
| 日本酒度 | +1 |
| 酸度 | |
| アルコール度 | 16度 |
| 容量 | 720ml |
黒龍
 

感謝 純米大吟醸

篆刻家 稲村⿓⾕⽒作の「感謝」を押印し、福井が⽣んだ酒⽶「さかほまれ」で仕込んだ純⽶⼤吟醸の標(しるし)としました。


[季節限定品] 6⽉販売予定
手造りへの思い
黒龍酒造の前身にあたる石田屋は、初代石田屋二左衛門により江戸文化元年(1804年)、永平寺町松岡に創業しました。この地は、かつて松岡藩が酒造りを奨励産業に指定するほど良水に恵まれた処であり、そこで200年以上にわたって手造りの酒造りを継承しております。歴代の蔵元が残した「良い酒を造れば、人は必ず支持してくれる」という言葉を信念に、伝統の酒造りを守り、生産量は追わず、常に品質の向上に取り組んでいます。

商品への思い
手塩にかけて育てたお酒は、まるで我が子のように思えます。ラベルを貼り、化粧箱に納めて商品を出荷する時には、自分の娘に綺麗な着物を着せて嫁に出すような気持ちになるものです。1本1本、丁寧に仕上げられた商品は、冷蔵管理の行き届いた酒蔵の中で出荷の時を待ち、各地へと旅立っていきます。また、手造りゆえ1醸造期に仕込めるお酒の量は限られているため、商品によってはお客様にご迷惑をお掛けしていることを、心よりお詫び申し上げます。