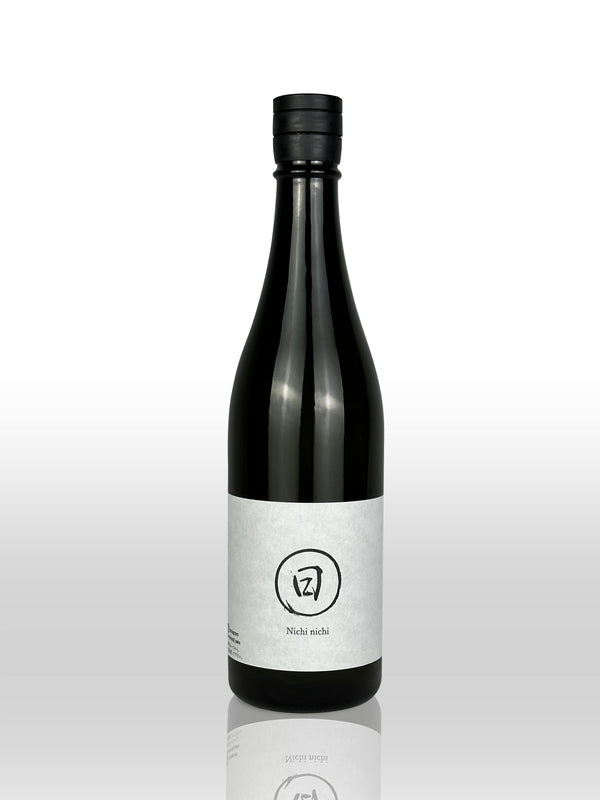 NichiNichi【日日 生もと 山田錦】
◆DIRECTOR'S RECOMMENDATION
A very new brewery, but the Sake was amazing. Hands down the best Sake I had in Japan on my July 2022 Sake business trip out of about 100+ different Sakes.
Using Yamada Nishiki grown in Hyogo and water from Kyoto. And some secretive blend of rice and polishing rates.
Clean, Crisp & super Dry. Acidity on the palette, Smoky mid-range, smooth aftertaste. A popular Premium Sake from Japan. Keep refrigerated and enjoy Chilled. 
This sake can stay as fresh as new for a quite long time even after opened if kept around 0 degrees. The inaugural batch from the newly constructed brewery! This Sake is again flew over from Japan, refrigerated and freshly bottled in May 2022.
NichiNichi Sake「日日 生もと 山田錦」
| | |
| --- | --- |
| 使用米 | 兵庫県東條産山田錦と旧米田村の契約栽培山田 |
| 使用酵母 | |
| アルコール度 | 13度 |
| 日本酒度 | |
| 酸度 | |
| 容量 | 720ml |
| 価格 | |
NichiNichi Sake「日日 生もと 山田錦」